Kindercare Learning Centres pride themselves on a 21st century approach to education: using the latest research, Kindercare builds their educational curriculum around a model that empowers teachers to help children reach their full potential.
Kindercare invests heavily in their process for hiring and developing the right teaching talent, but they came to realize there was a gap. This gap came to light through an engagement survey that revealed the teaching staff loved working for Kindercare, but desired more opportunities for growth within the organization. Additionally, as Kindercare itself continued to grow, a need for new capable leaders was clearly apparent to direct new and existing educational centres.
"We have always provided leadership development for Centre Leaders within teaching teams," explains Roseanne Saluni, who oversees the Organization Leadership Development Programs for Kindercare. "In the past, these leaders were personally mentored by Area Managers, but we identified that there was a significant gap in knowledge and experience from Centre Leaders to Centre Directors. We wanted to have a prepared group of leaders to open up our choices when Centre Director vacancies arose. We wanted to set leaders up for success and provide growth opportunities, both within existing centres and across our network."
In order to find the best solution to their challenge, the Kindercare Executive Team researched available training options. The John Maxwell Company (TJMC) stood out from the field, as many on the team were familiar with TJMC concepts and felt the company's values aligned well with those of Kindercare.
Leadership Skills Development from Every Angle
TJMC trainers worked with Centre Directors and the Kindercare Executive Team on leadership assessments and foundational TJMC concepts such as The 5 Levels of Leadership. The response was so positive, Kindercare decided to take their Executive Team and other senior leaders through TJMC's Train the Trainer program, as well as coaching on The 5 Levels of Leadership.
"We could see very early on that our TJMC trainer, Greg Cagle, really 'got us,'" says Saluni. "Greg listened to our needs, understood what we wanted to do, and throughout the whole process has shown incredible skill in adapting and specifically tailoring his work to meet our needs. We couldn't be more grateful, and I can't stress that enough."
The next step for Kindercare was establishing a program called "Leadership Pathways." An initial group of 16 applicants from Kindercare Centres participated in the program, which was reinforced by TJMC leadership philosophies. 80% of the participants received a promotion over the course of the program. As a result, Kindercare expanded its leadership pool, allowing the organization to assign trained and capable leaders to Centre Director openings as they become available.
After this success, Kindercare decided that all senior management leaders would complete a Maxwell Leadership Assessment and once again  partnered with The John Maxwell Company to assist in the next phase of Kindercare's strategic training plan.
"Our Maxwell trainer was the key component here, and I believe his consistency and understanding of Kindercare has been pivotal in our success," Saluni says. "Greg Cagle pushed us hard, challenged us, put us as a team through some pretty robust discussions. But we did some great work and the resulting impact has been significant. We formed vision, values and strategic initiatives that will guide us for the next three years and we rolled it out across the country in every region.
"The feedback and response to this effort has been phenomenal and now we have created and launched the 'Empower to Lead' program for all Centre Directors and support office leaders, replicating the same successful model as our Leadership Pathways."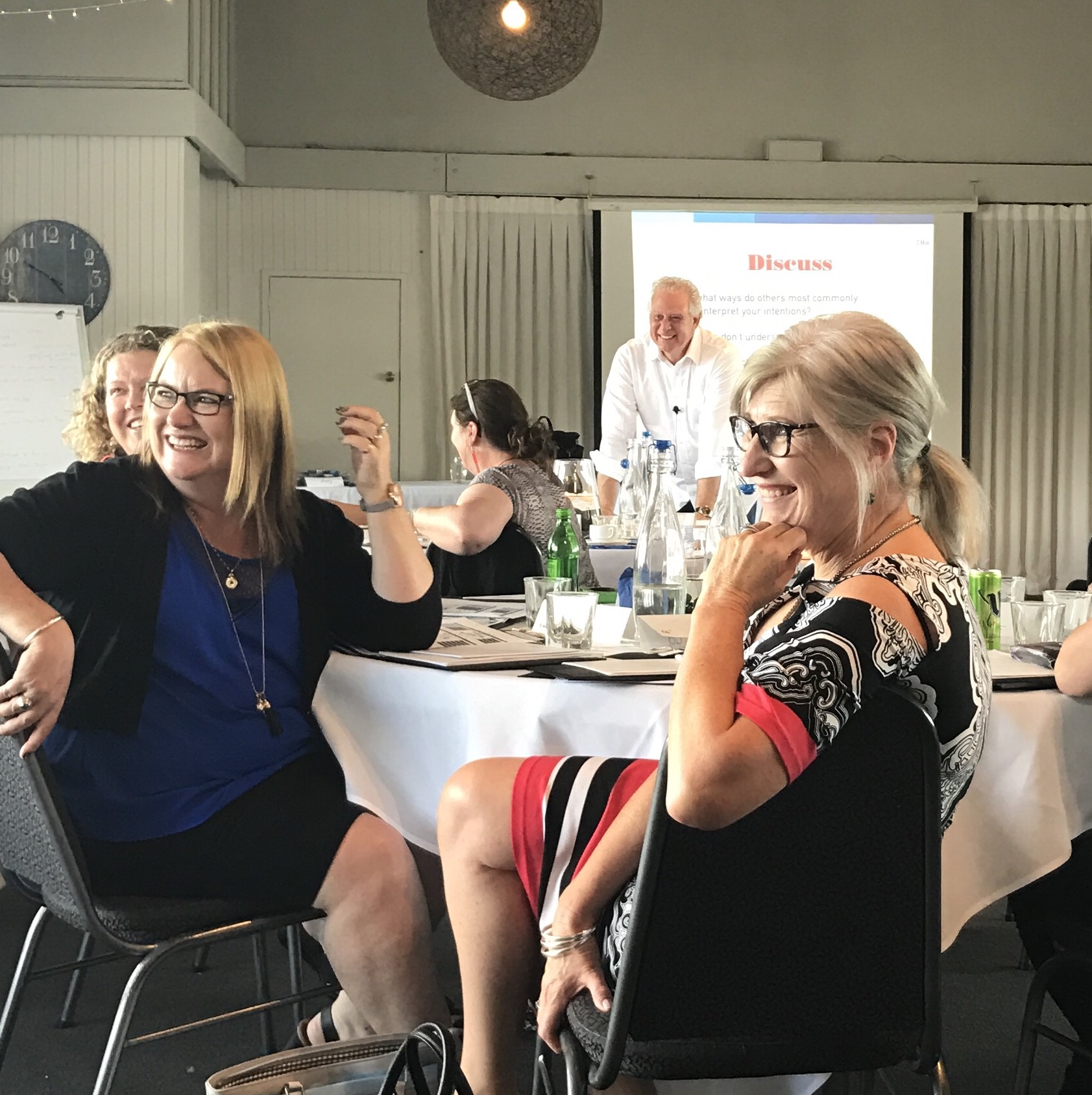 Talk to one of our specialists about on-site training!
How successful leadership happens
Saluni is grateful for the thorough and systematic approach of TJMC.
"I believe we were successful because we didn't bite off more than we could chew initially and we were very intentional and well-planned at every stage," she says. "Almost immediately after each training session, we could see acceptance of TJMC content, as it just resonates so well with what we do.
"I think a key success for us was the creation of cluster groups and assigning each program participant a mentor who would do monthly follow up and check-ins on implementation. It's caused us to make significant progress in alignment, greater networking, development of a common language and growth in our capabilities. I have also been privileged to do a year of Executive Coaching with our Maxwell trainer. This has been the most impactful aspect of this whole journey for me, as it has brought everything together in a personal way."
I have also been privileged to do a year of Executive Coaching with our Maxwell trainer. This has been the most impactful aspect of this whole journey for me, as it has brought everything together in a personal way.
Who in your company would benefit from Executive Coaching?
TJMC-supported efforts have been implemented at every level of Kindercare's leadership structure, including:
Team Leaders, Curriculum Support Leaders and Supervisors (approx 180-200) across all Kindercare childhood centres




Centre Directors who oversee these teams and 46 centres (approx size for 100 children), including an average 24-26 full-time staff




Senior leadership comprising of Area Managers, Curriculum (Training and Development) and key leadership support roles at support office level




Top layer of the Executive team, comprised of Saluni, another Centre Services Manager, the Curriculum Manager who oversees all Training and Development, and finally the CFO and CEO
"This has taken commitment, time and focus for each of us—and yes—it has added to our workloads," Saluni admitted. "But I have managed to fill every key leadership position in the last two years with great caliber applicants, and what's more I've had an actual choice–with more than one stellar performer to choose from."
For Saluni, there was an even greater benefit, one that she didn't anticipate.
"Another key success for me has been the work our Maxwell trainer did with our CEO," she continued. "Kelly recently took over leadership of the company from our founder (and his own mother). The John Maxwell Company helped our CEO define his leadership and he has hit his stride this year. Growing in confidence with who he is as a leader, our CEO now does regular videos that make teams and leaders feel more connected to him personally.
When I look at this, and everything else we have accomplished, I just feel overall, despite this being our busiest year ever— it will also be one of our greatest and most rewarding."